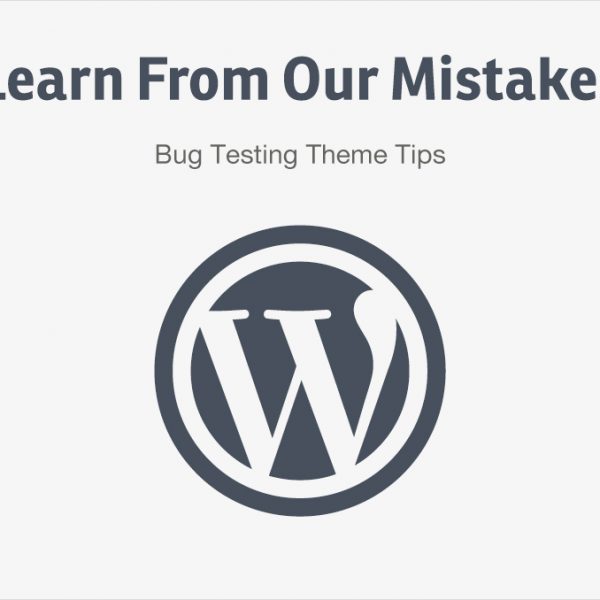 Over the years of developing themes we have learnt quite a lot in terms of how to best develop our themes for a wide audience. Things like knowing when to put a feature into a plugin VS baking it into the theme, knowing when to stop adding features just for the heck of it, and finding the best plugins and methods to bug test our themes before release.
Today I just wanted to go over some of the details of how we bug test our themes and do quality assurance testing. I find the best way to bug test a theme is to set it up as if you were going to use the theme yourself for a project. This way you can spot all the difficulties customers could run into and iron out all the kinks.
The number one lesson I've learnt over the years is to ask yourself continually the question: "Could this feature be in a plugin?". We believe the theme should just be the appearance and not the functionality. We have, ourselves, included features in our themes that should have been apart of a plugin and saw how adding the functionality into the theme has caused issues with updates, support, and overall has cost us money. So if you're a theme developer, ask yourself  "Could this feature be in a plugin?".
On that note: We have some great upcoming themes in the near future that use our new plugin "Framework" for the functionality and the theme just is, for the most part, a CSS file. We hope that this will help us develop themes much faster as updates can be done to the theme without changing the customizations the customer may have done to the theme.
My top 5 plugins I use when bug testing our themes are:
So what are some plugins or ways you like to bug test your themes/plugins? If you have any suggestions, I'm all ears!