New WordPress Church Themes for 2016
With a brand new year upon us, its a great time to give your church website a refreshed, modern look for 2016. However, picking the best WordPress Theme for your Church can be a daunting task with so many options out there.
We have been building, testing, and perfecting our latest Church Themes for WordPress for the last year – and have finally got them ready to release. These new themes are as modern as possible with layouts built specifically for the devices people use today – phones, tablets, laptops, and desktops.
With a really well-thought out sermon manager, we've raised the bar for the way that Sermons are displayed and digested by website users. Organization is impeccable and your users will be able to filter through sermon-series with a simple click as each sermon series loads on-the-fly.
Recurring events are also a major new stand-out feature in our Church Themes for 2016. You can now set any event to recur weekly, monthly, or yearly. This means that, for a weekly recurring event – like a Sunday Morning Service – each week the event will have the next upcoming date correctly listed and you don't have to do anything to make it show up first on your website's list of upcoming events.
At the time of writing this article we have 1 brand new Church Theme ready to buy and another 2 in rapid development.
Check out our new WordPress Church Themes for 2016 here.
Rank #1: The Growing Church Theme Bundle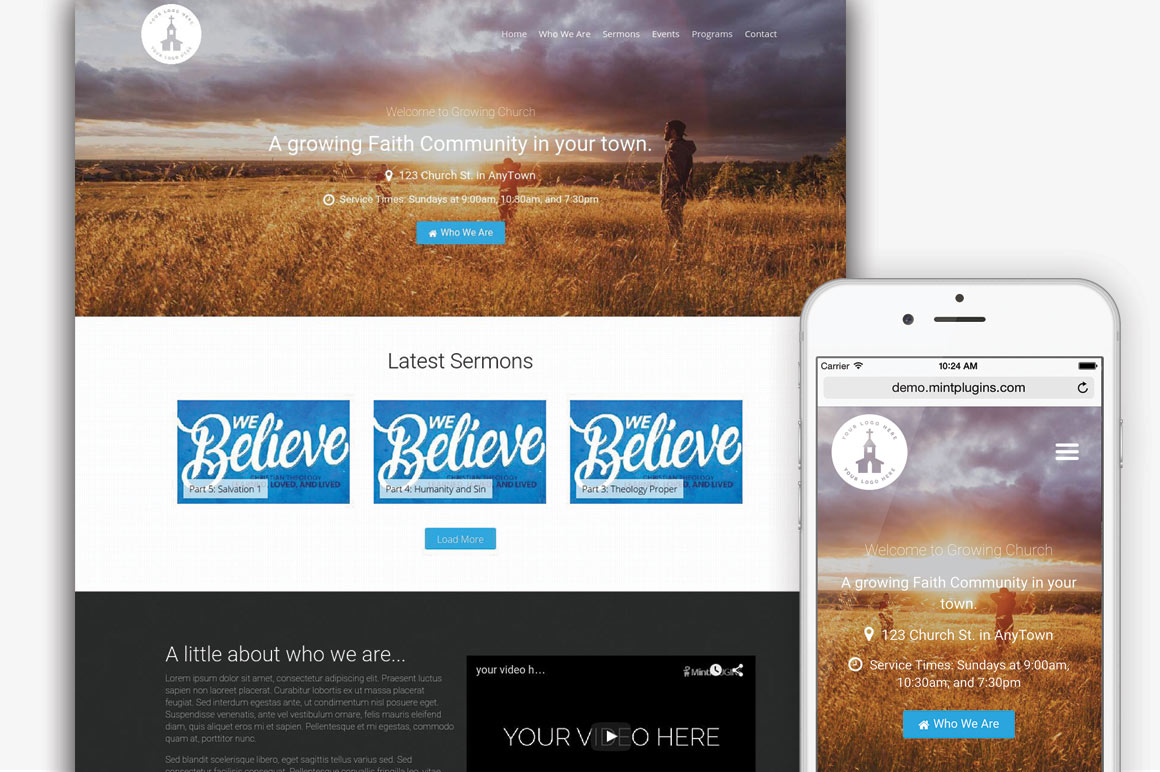 Rank #2: The Restore Church Theme Bundle