Who is behind Mint Themes and what is it about?
We here at Mint Themes are a small but energetic team dedicated to creating the best WordPress themes we possibly can. Founded in 2009 (and WordPressin' since 2004) by Phil Johnston and Adam Pickering, we've been around for a while and don't plan on stopping!
We are constantly in competition with ourselves to increase the quality of our work, design, and customer support. We love to see people use our products to help their online projects succeed. Check out this video to see how we help people succeed in their online projects every day!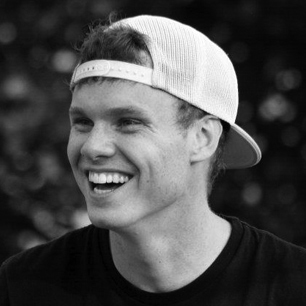 Phil Johnston — Co-Founder
Phil is a musician turned coder who learned how to create websites while promoting bands and other musical endeavors online. He has a passion for being creative and inventing new things. Through long hours of self-teaching, Googling, and help from the online WordPress community, he developed the skills to create WordPress themes and plugins which have opened up many possibilities, online and otherwise. After a few years of doing freelance work for people, and also working in the customer support sector on the side, he teamed up with fellow freelancer and good friend Adam Pickering to create Mint Themes.
You can catch Phil in a few different places online. Whether it is playing drums on his YouTube channel or with his band After The Anthems, he likes to stay innovative and push the limits of creativity. That same passion permeates his work with Mint Themes as well, as he drives to make the best themes possible for it's users.
Adam Pickering — Co-Founder
Adam is a world-class web designer with a knack for being just far enough outside the box to be fresh - while still making designs that are incredibly useful. He got started doing freelance design, t-shirt design, and has also worked with several touring musical acts as a sound technician. He is driven, loves to be on the cutting edge, and passionate about making great designs. He did customer support and also worked several years in the freelance world - which is where he and fellow co-founder Phil Johnston met and began working together.
When he isn't designing new and fresh stuff for the web, Adam is also an incredible cook who develops his own recipes. He enjoys working out and is always game for a good round of racketball.