We've got a lot of themes in the works at Mint Themes HQ and the Malachi theme is our newest WordPress theme released for churches. With this theme we really wanted to get inside the heads of a person running a church media website and give it everything we could think it would need to help give a church the ability to do media on their website.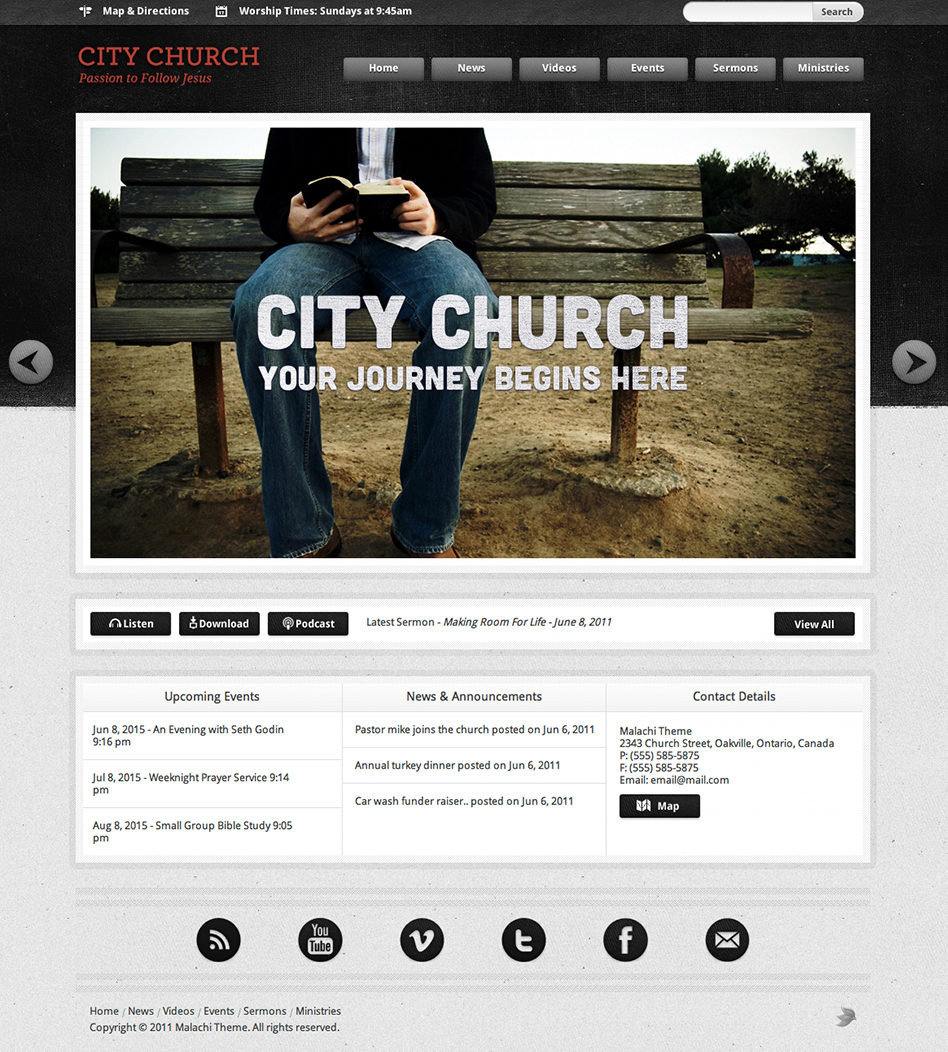 Malachi Features
Sometimes posting videos, sermons, or photos can be a huge chore for website owners so we wanted to try and take most of the pain out of the process. We added a slick video slider to the home page which can feature any frame-based embed codes (Vimeo recommended but Youtube will also work). And for videos there is also a custom post type with custom page templates built for displaying videos in an organized and attractive way. Once you learn the custom post type system (if you don't already), this will make posting videos an absolute breeze. The same goes for photos, sermons, and news.
As always, we have included Podcasting as a built-in option for sermons so people can easily keep up with your messages. Online streaming is also included along side 1 click sermon downloads – which make it simple for your users to download audio files.
The Malachi theme is everything a church website needs to be media-friendly in a snap.