Hello, ThemeForest Customer!
To get help with your theme, we need to verify your purchase and create an account for you. It's really simple to do.
Just follow the steps below:
1. Login to your ThemeForest account.
2. Hover over your username in the header and click Downloads.
3. On the theme you purchased, click "Download" > "License Certificate".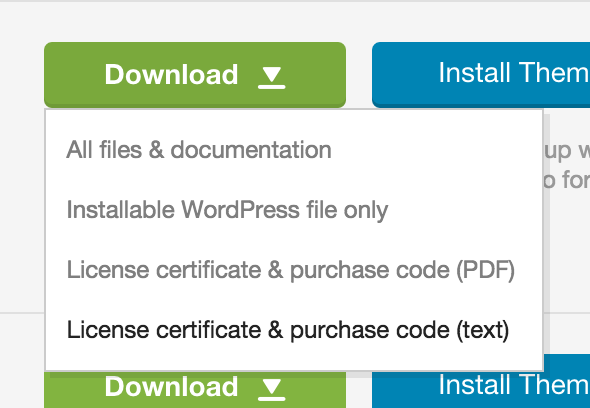 4. Open the license and look for the Item Purchase Code, which is a long string of numbers.
5. Copy the purchase code and paste it into the "Your Envato Licence" field below.
If you still can't find this License Certificate code, please view this image.
If you provide a valid code, you'll be taken to the account dashboard where you will see links to access our support which is powered by ZenDesk.
[display_envato_api_form]