There's a new kid on the block in the royalty-free stock market called Creative Ready. Their specialty is digital products created for radio advertising professionals and they built their homepage using our MP Stacks plugin which is a page building plugin for WordPress. They sell things like pre-made radio ad templates which give radio ad makers a huge launching point to finish more ads. In their radio ad templates, the entire advertisement is scripted, recorded, and ready to use with some minor tweaks to be made custom.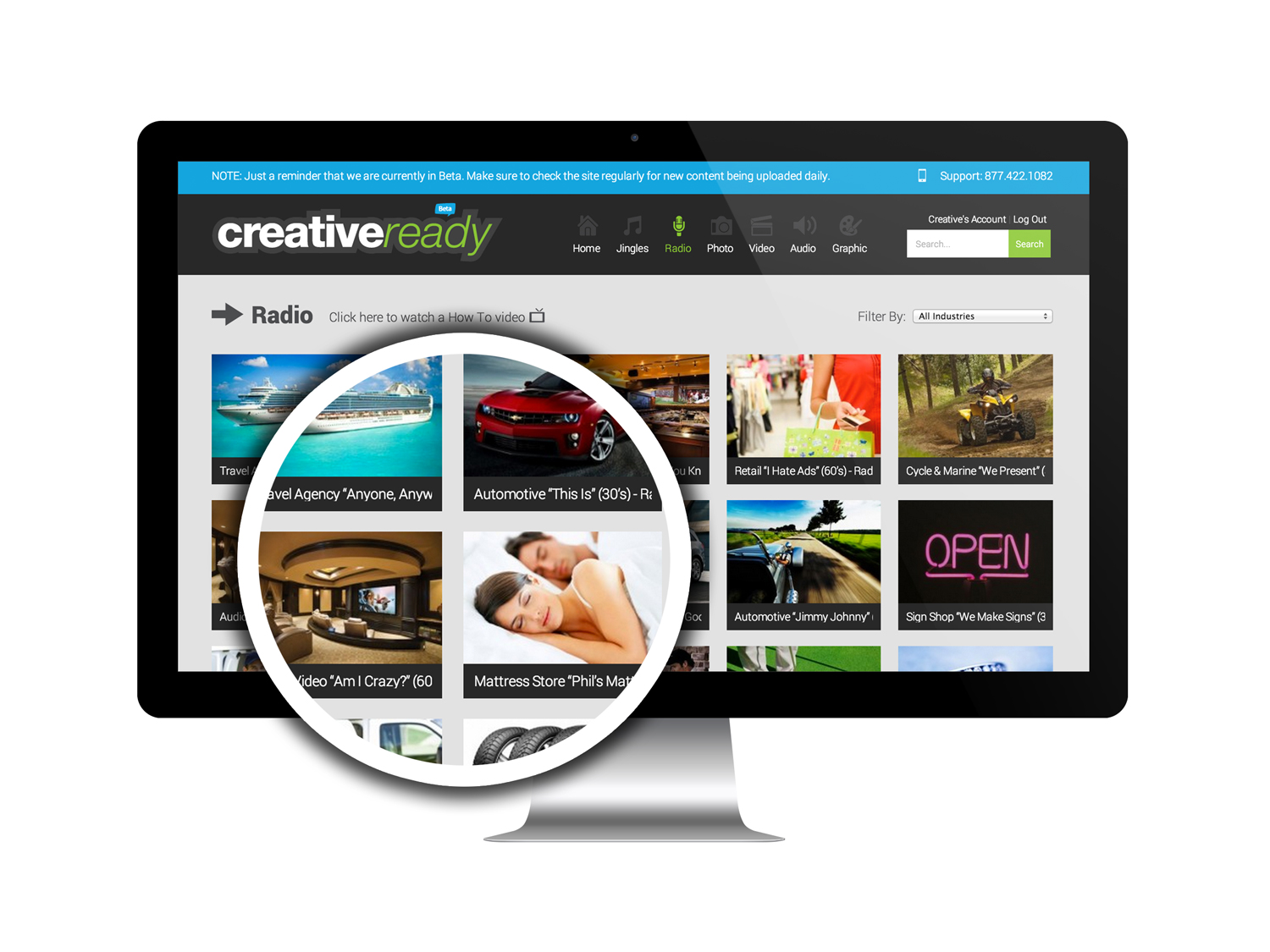 They have hundreds of pre-made radio ads categorized by industry – so if, for example, you need to make an advertisement for a golf course, they have several ready-to-use with great, entertaining ideas.
Another one of their products that I find really exciting is their stock radio jingles. The jingles are also ready-to-use, with thousands of melodic "sell-lines" that can be used for almost any radio advertisement. Basically, if you need a jingle, this is the place to do it. Their pre-made jingles are timed for radio ad slots so you know exactly what space you have in which to write your script. They employ advertising agency pros to build these jingles to the exact specs that Radio Stations require – and are releasing new ones almost on a daily basis. This is truly a huge and amazing resource for anyone in the advertising world in need of a catchy radio jingle.
Again, the main reason I bring up Creative Ready here is because they built their website using plugins available over at our plugin website: https://mintplugins.com. For example, if you check out their homepage at https://creativeready.com, it was built using MP Stacks, our free Page Building plugin for WordPress.
They were able to completely customize their homepage and have changed it up several times already to help keep things fresh. Here's what Jamie, the lead designer at Creative Ready has to say about his experience using MP Stacks:
"MP Stacks is literally my new favourite WordPress plugin.  Finally a plugin that helps me produce the kind of designs I like and it's way easy to use. Our entire homepage at Creative Ready is nothing but MP Stacks.  Great job guys!" – Jamie Aplin – Lead Designer at Creative Ready
Here at Mint Plugins we are really excited to see such a great, and interesting new company using our plugins to power their website. It shows how big the possibilities are – and how well they function in a large-website format.
If you are interested in using MP Stacks to freshen up your WordPress website, make sure to check it out – it's free to download and use!